Important Practice Information
7th January 2022
Changes to our e-Consult service
Due to significant demand across our sites, the Blandford Group Practice e-Consult service is now available Monday to Friday during the hours of 8am to 8pm.
This change will enable us to better balance how we deliver your care, and allow us to continue the life-saving COVID-19 booster programme.
We are still committed to offering patients appointments in the most appropriate way for them, be that face-to-face, by phone, or video chat.
If you require medical advice outside of practice opening hours, NHS 111 is always available online (111.nhs.uk) and by phone. Trained operators can direct you to the most appropriate service for your needs.
If you are in an emergency or life-threatening situation, please call 999.
Thank you for your continued patience as we work through these unprecedented times.
Welcome to The Blandford Group Practice
With patient's needs at the heart of everything we do, our website has been designed to make it easy for you to gain instant access to the information you need.
As well as specific practice details such as opening hours and how to register, you'll find a wealth of useful pages covering a wide range of health issues along with links to other relevant medical organisations.
Call us on either 01258 452501 or 01258 453171.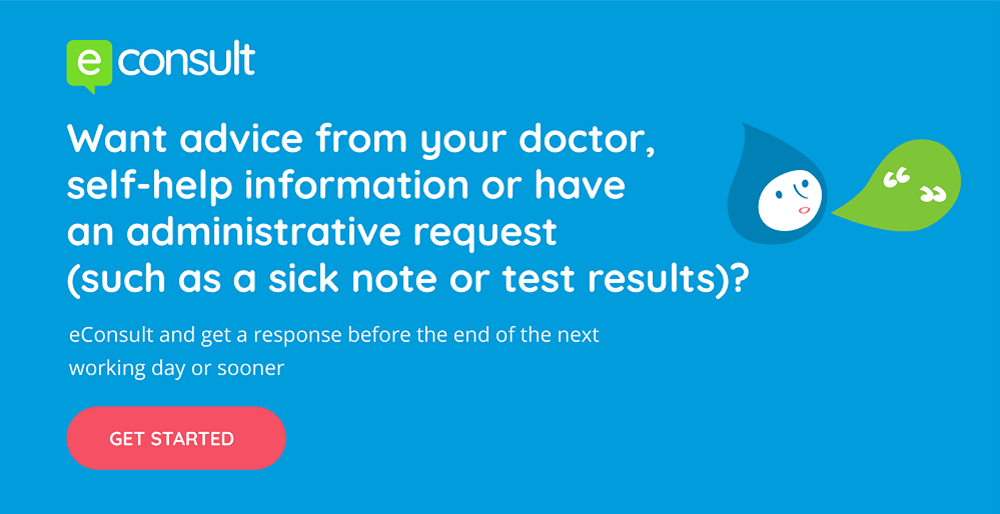 Appointment Update
Please be aware we are currently booking appointments two to three weeks ahead of time. If you need to book an appointment further ahead than this, please ring nearer the time. Thank you.
Please see this link to advice of the blood bottle shortage - https://www.dorsetccg.nhs.uk/equipment-shortage/
---
Staff Training
All sites will be closed from 3.30 - 6.30pm on the 27th January 2022 for staff training. For anything urgent, please call 111. In an emergency, call 999.
---
Online Services
Click here to log into Online Services which includes your medical record.
---
Please choose the right healthcare service in Dorset
NHS services in Dorset continue to be under extreme pressure.
If you're unwell and are unsure about where to go, visit 111.nhs.uk or call 111. Please be patient and choose the right care. Get the right treatment, in the right place, at the right time.
At this very busy time, your 111 call may take a little longer to answer than usual but staff will get to you as quickly as possible. Thank you for your patience.
For ongoing or non-urgent concerns please contact your local pharmacist or GP practice.
Call 999 in a medical emergency. This is when someone is seriously ill or injured and their life is at risk.
Thank you for your support.
We'd also like to thank our hard-working teams who are working incredibly hard to care for those in need.
Useful Numbers & Websites
24/7 mental health support line (Connections) - 0800 652 0190
Blandford Hospital - 01258 456541
Boots Pharmacy (East Street) - 01258 452619
Boots Pharmacy (Salisbury Street) - 01258 452824
MIU - 01202 856436 (Wimborne) & 01747 475251 (Shaftesbury)
Urgent eye problems - 0800 112 0070
New text messaging service to support parents and carers
Parents and carers of children aged five or under in Dorset can now access support via ParentLine – a brand new confidential text messaging service.
The service is provided by Dorset HealthCare's Health Visiting team and will help parents and carers who need guidance about a child's health and development.
Advice will be available about a range of topics, such as breastfeeding, bottle feeding, weaning, sleep, toileting, minor illness, behaviour and parenting by simply texting 07312 277162.
Parents and carers can seek advice via ParentLine from 9am - 5pm, Monday to Friday (excluding bank holidays), with a practitioner responding to messages within one working day. If a text is sent outside these hours the parent or carer will receive an automated message with advice on where to get help if they require it urgently.
ParentLine is not an emergency service. For urgent medical attention please contact your GP, NHS 111 or 999.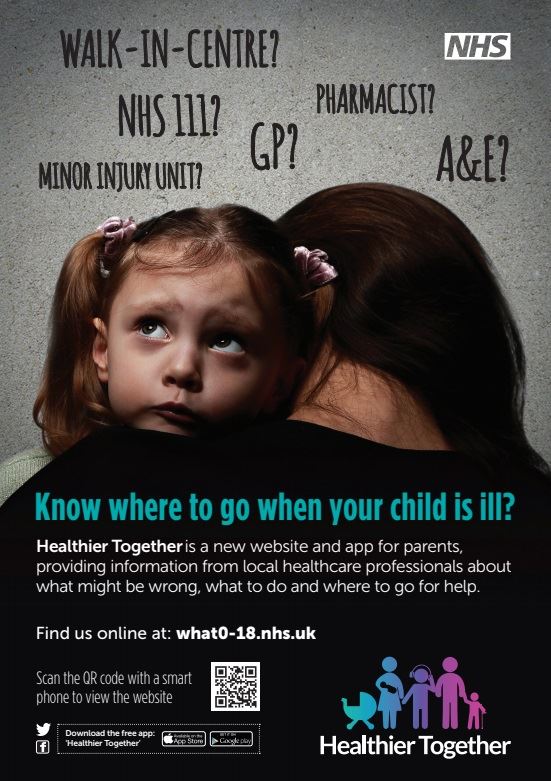 Patient Access
As we are still in the Covid pandemic, the NHS recommends that we triage or phone back every patient who wants advice from a nurse, doctor or other healthcare professional.
If you need medical advice or treatment, please call us on 01258 452501 or visit our website www.theblandfordgrouppractice.co.uk.
We ask many of the patients we have telephoned, to then come to the surgery for a face-to-face appointment, but due to infection control measures and social distancing, we can only let patients into the surgery if they have a planned appointment.
We are keen, as we are sure you are too, to avoid transmission of infection and so to ensure social distancing we are closely monitoring how many patients are in our building including sitting in the waiting room. We need to take more precautions than shops etc due to the vulnerability of some of our patients.
We know that some of these measures are frustrating for you as they are for us. We are facing unprecedented demands with a huge increase in the number of calls we are receiving and the need for us all to catch up with the monitoring of patients which was not possible in the height of the pandemic.
We all look forward to lockdown measures continuing to ease but in the meantime, many thanks for your patience and understanding.
Thank you.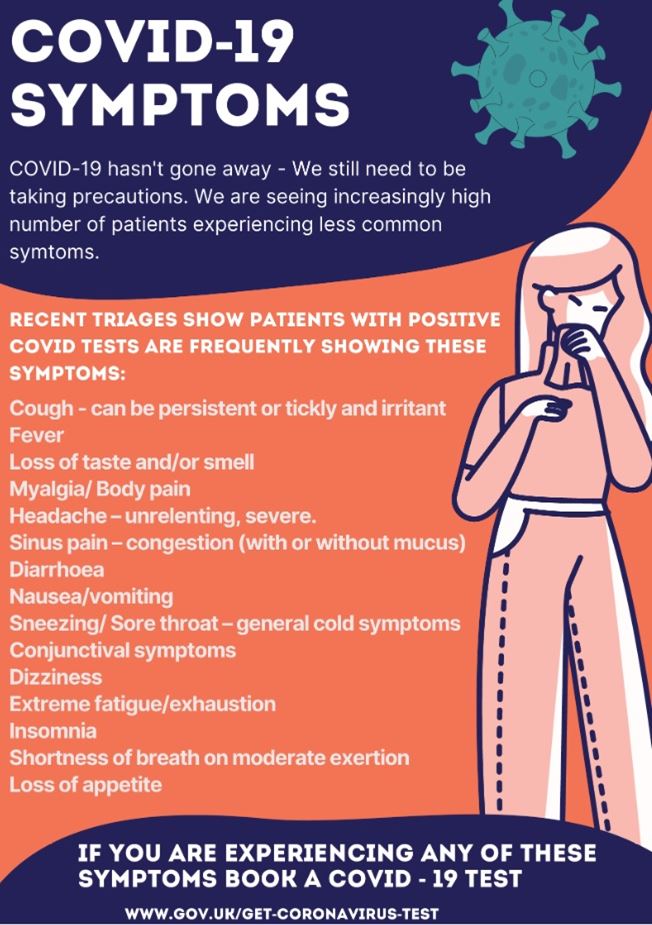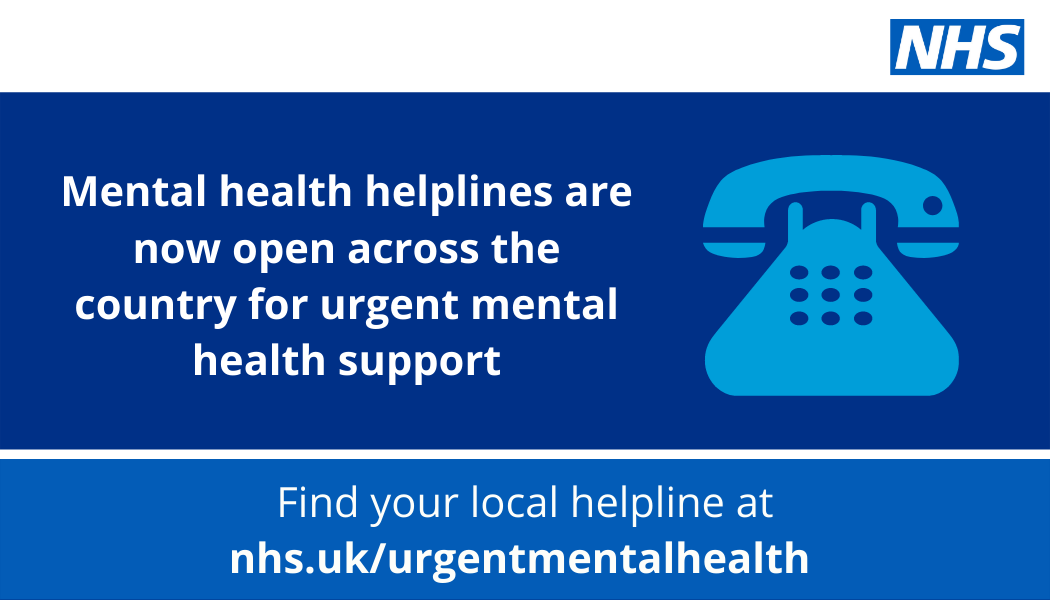 Dispensary Update
During this pandemic a home delivery service will be provided to our dispensing patients who housebound.
For more information please call the surgery and ask to speak to the dispensary.
Online/Internet Pharmacies
To all our patients who have nominated an online or Internet pharmacy. We advise that you order your repeat prescription yourself rather than relying on a third party to do this. Due to the current demand on their services sometimes the requests are not coming through to us and therefore your prescription is not being processed and sent to your nominated pharmacy.
Calling all Dispensing Patients – Your Dispensary Needs You
The profits from our Dispensary help fund vital services at the Practice including additional phlebotomy appointments, additional clinical staff and free dosette boxes.
If you are eligible to use the Dispensary we ask you bear this in mind when making the decision as to where you collect your prescriptions from. Unfortunately, due to NHSE rules we are restricted in who we can dispense medication to. To check that you live more than a mile from a pharmacy please see the NHS choices website. For more advice or information please contact the dispensary team.
Without your demand we wouldn't be able to keep the Dispensary open and every time you use us you are helping to keep the additional services above running.
Thank you for your support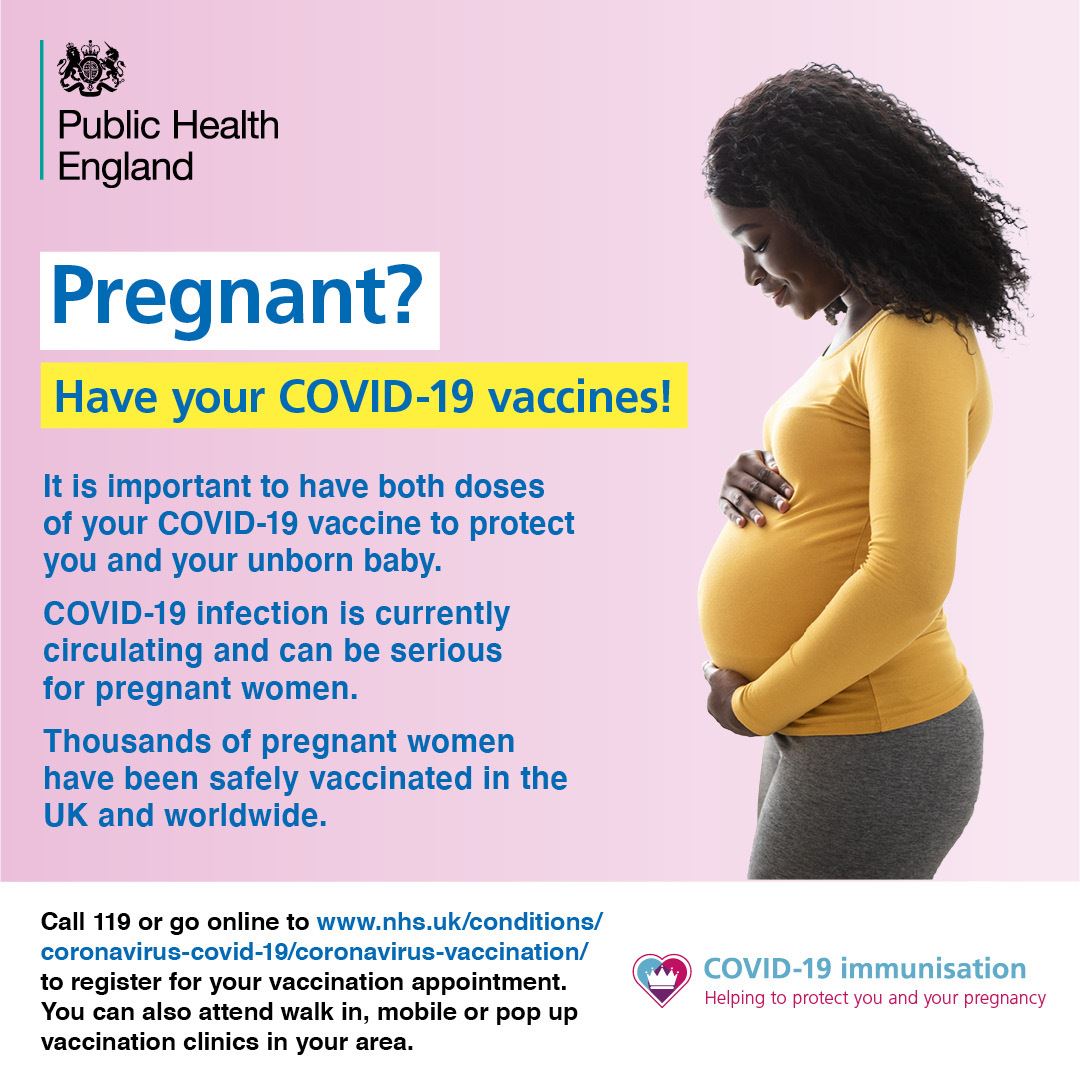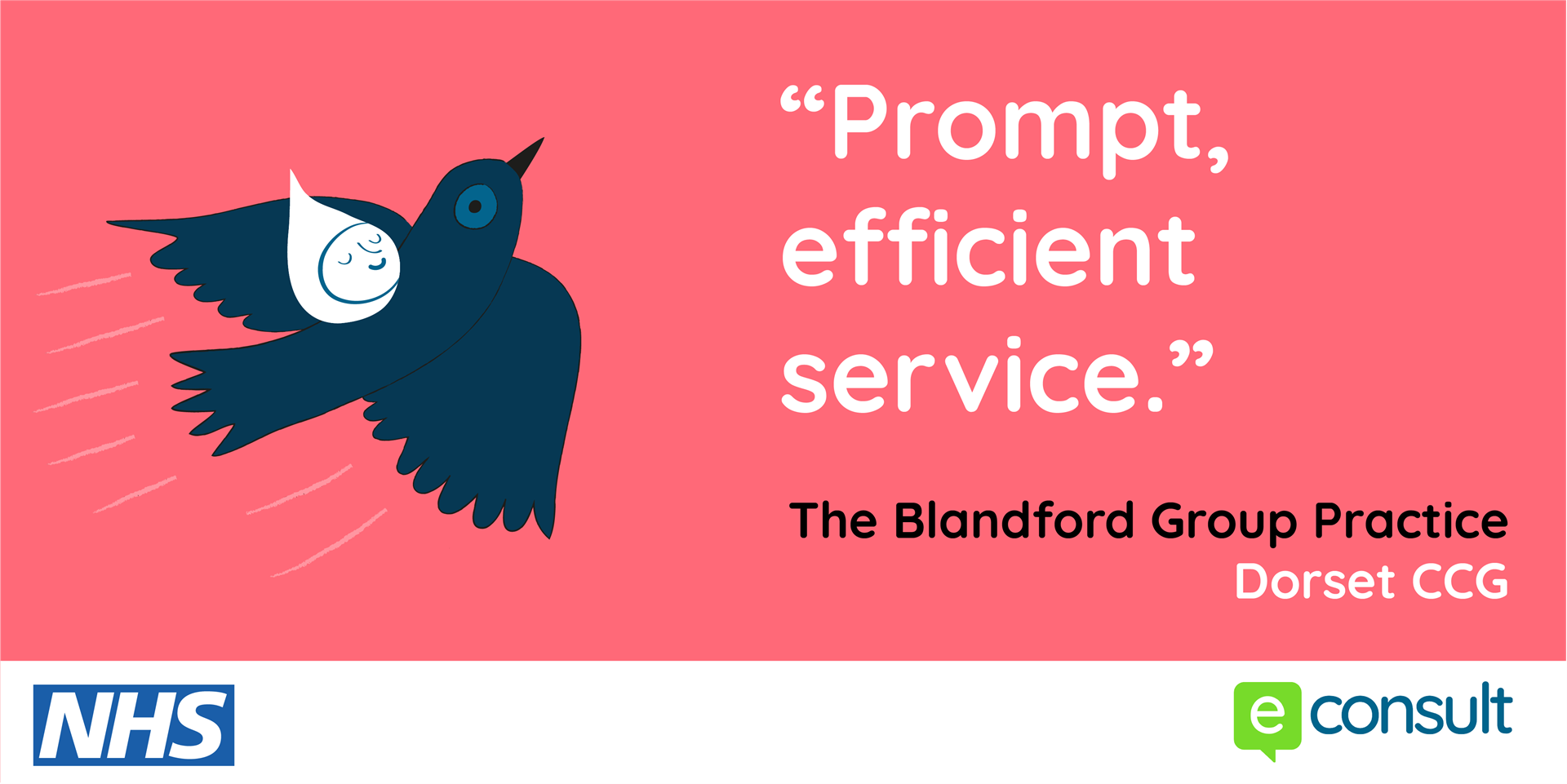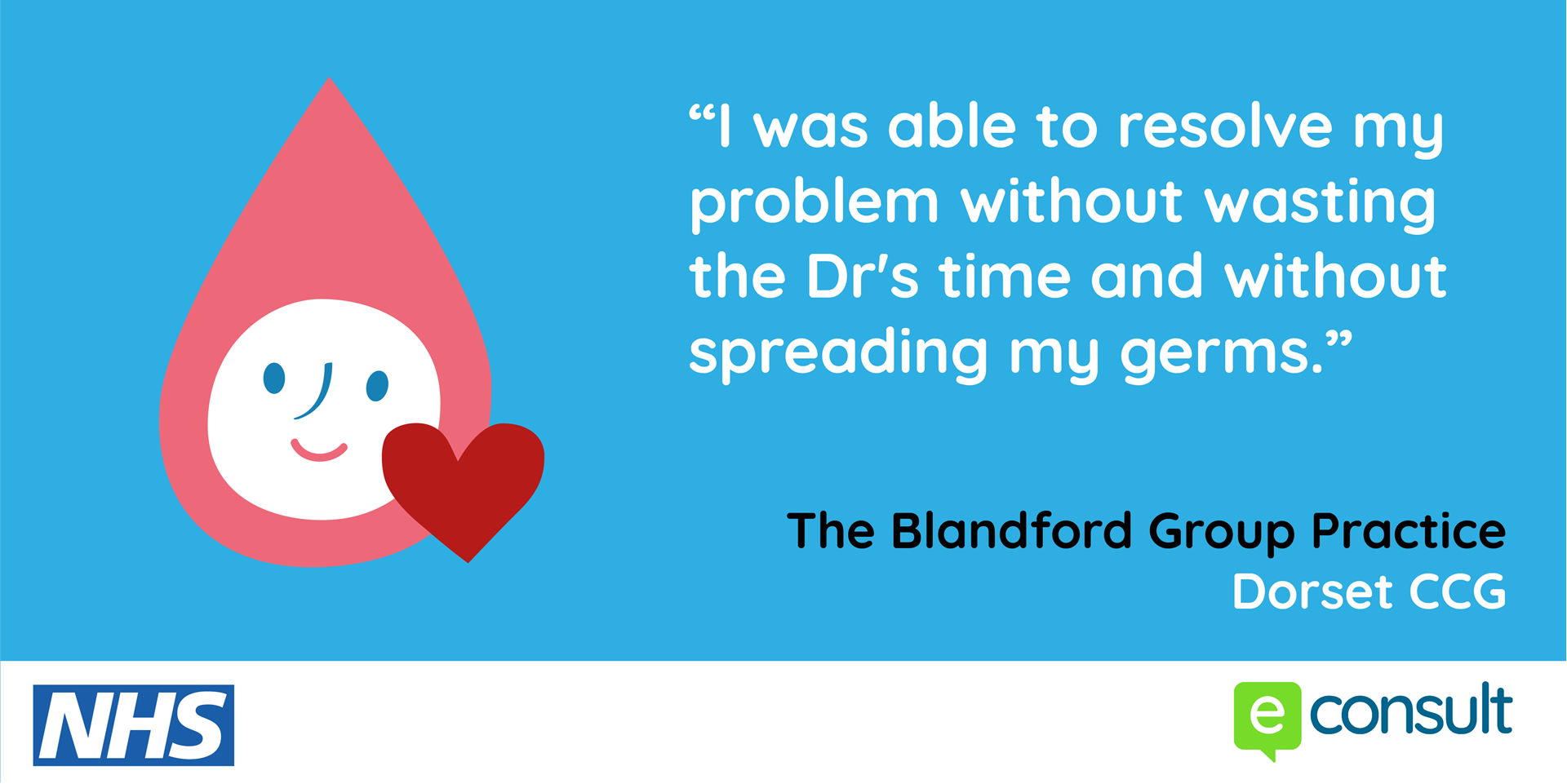 NHS Family and Friends Results - April 2020
77% Extremely likely to recommend us to Family and Friends
15% Likely to recommend us to Family and Friends
2% Neither Likely or unlikely to recommend us to Family and Friends
3% Unlikely to recommend us to Family and Friends
3% Extremely Unlikely to recommend to Family and Friends
0% Don't know